Sonia Sobrino Ralston (she/her) is a spatial practitioner and researcher. Broadly, her interests lie in how landscape and architecture intersect with geopolitics and the history of technology. Her current projects focus on understanding how regimes historically attempted to establish control over landscapes using environmental media, and the alternative and dissenting systems that respond to them. Sonia recently graduated with distinction from the Harvard Graduate School of Design with a Master in Landscape Architecture, where she won the Digital Design Prize, the Landscape Architecture Thesis Prize, and the Norman T. Newton Prize. She also holds a Master of Architecture from Princeton University where she also received a certificate in Media and Modernity, and was awarded the Suzanne Kolarik Underwood Prize. Beyond this, she has worked as anassistant curator, research assistant, teaching assistant, architectural designer, exhibition designer, data visualizer, publication editor, and graphic designer at various institutions and organizations focused on spatial concerns.
Garden Party
Spring 2022


Harvard ARTS First Festival, Cambridge, USA
Collaboration with Simon Lesina-Debiasi, Chase Galis, and Christina Moushoul

A party for long-day plants

Garden parties often take clean white linens and cocktail tables as the central figures of their infrastructure. In 1915 just outside of Holworthy Hall, in fact, an article in the Harvard Crimson called on students to "join the biggest and best Garden Party ever attempted." In this audiovisual media installation in a reusable scaffolding structure in the Harvard Yard, plants were instead treated as the guests of honour rather than the backdrop. With music designed for the enjoyment of plants and light complementing their biotic needs, this temporary installation thought on what it means to hold a party for a more-than-human audience: rather than holding a party for people in a garden, the party is held for the garden's plants.

The installation was accompanied by a website that responded to diurnal light conditions. The site features the guest list for the party, which includes a list of long-day plants. Long-day plants are particularly responsive to periods of extended daylight, or even light periods at night as a way to further their growth. Long-used as a tactic in food production to produce more food faster, this installation counters the idea that plants must be pushed biotically to their most productive state for the purposes of feeding us; why not give them the light they love and the night off for a change?

We invited viewers to visit the installation and website at day and at night to learn more about the plants and their diurnal and noctural personas.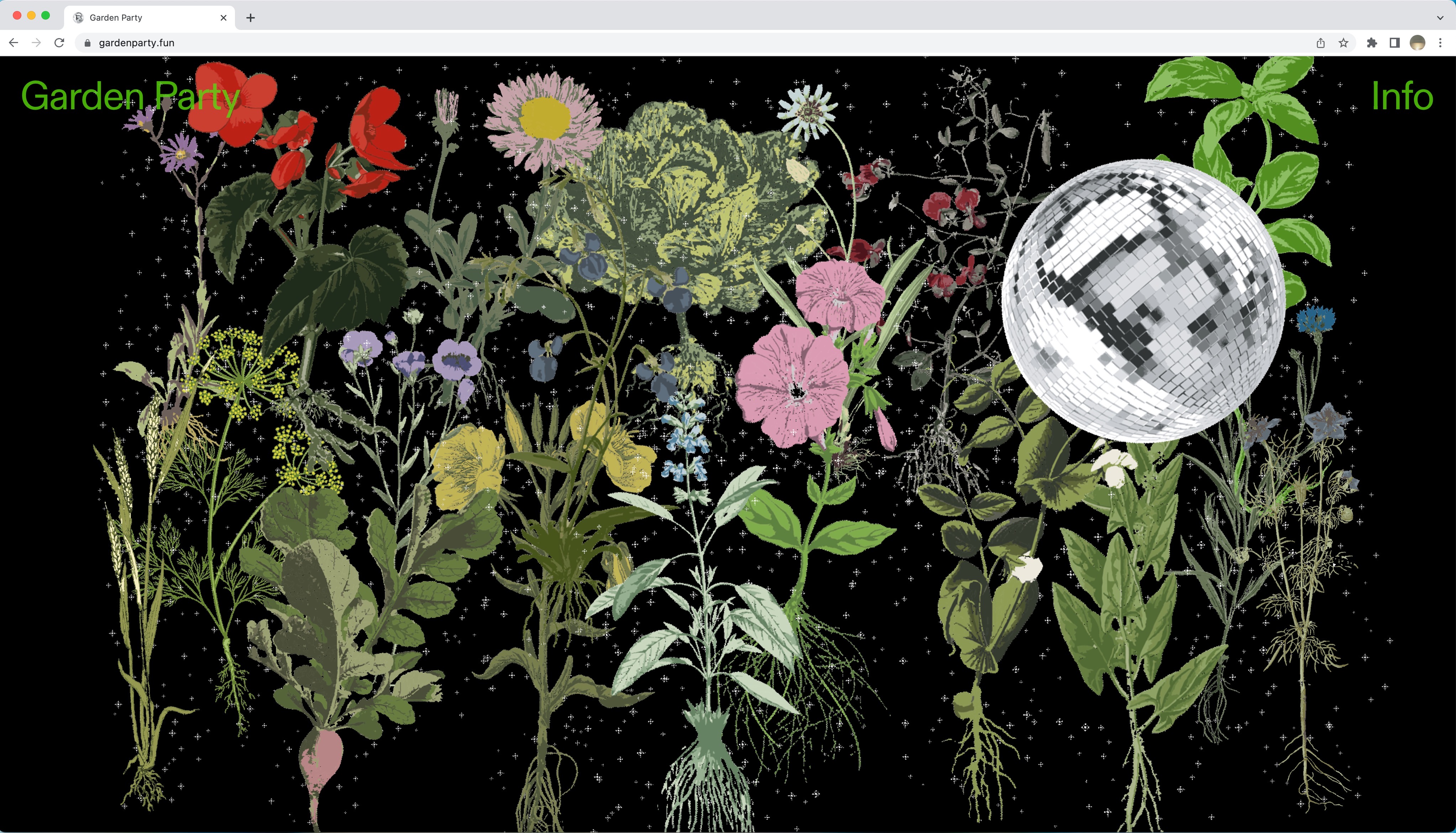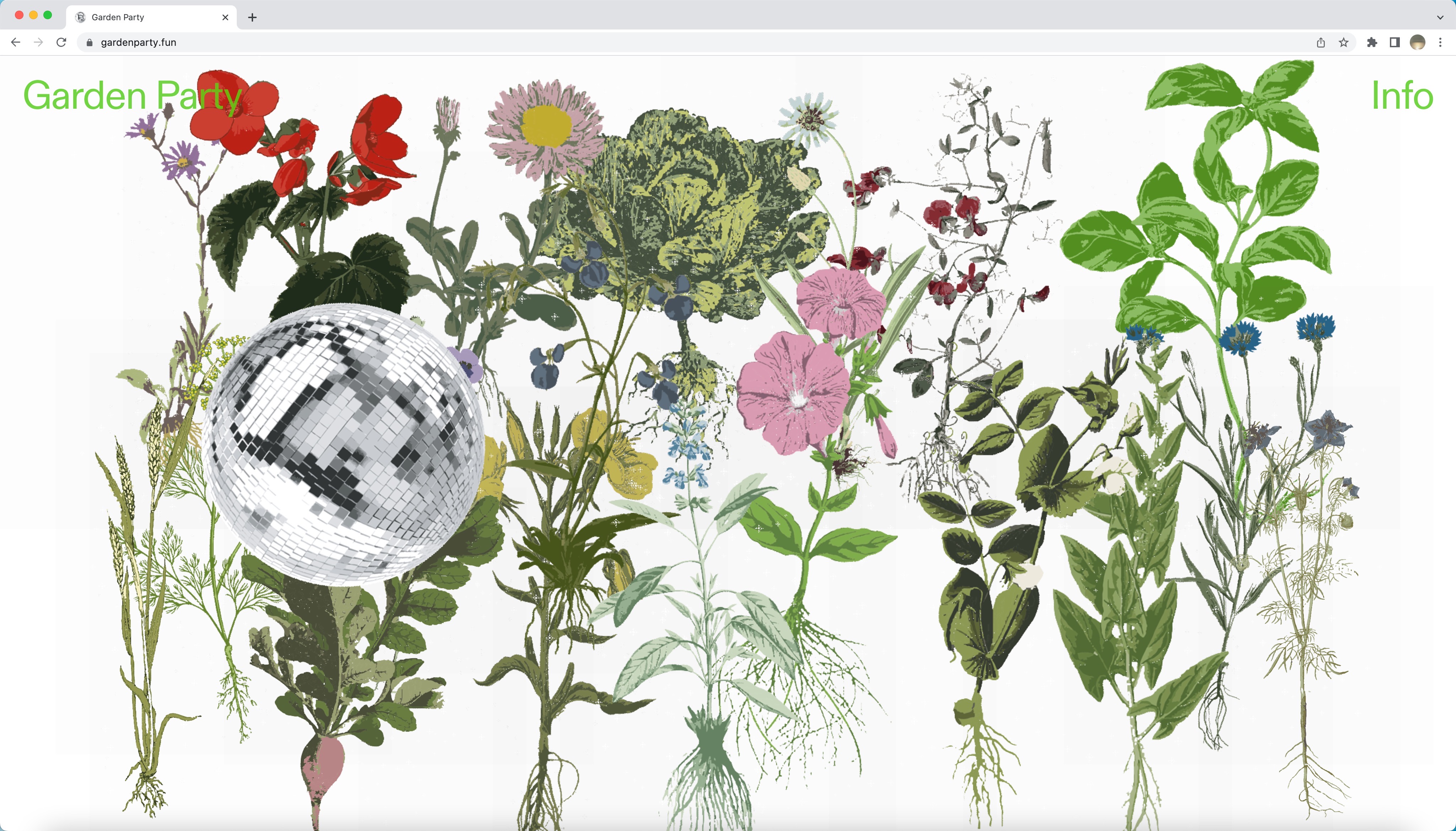 Accompanying gardenparty.fun website screenshots of plant list that altered according to diurnal light patterns; plants at day had dry decriptions, and at night took on fun descriptions